Parents and Families, what's on?
At Dean Field Community Primary School we work really hard to involve you in everything we do. All of our class events and involvement information is accessible on your child's class page and via Seesaw.
We are running our coffee mornings again this year and the first one is taking place on 13th November 2019, starting at 8:50am with a focus on toothbrushing and healthy lunchboxes. Please keep a look out for the confirmation of the next coffee morning. We'd love to see you in school for a catch-up!
Thank you to everyone who participated in our Parent Week this year. It was a great turn out and lots of children, parents, family members and friends had lots of fun learning about what we do at Dean Field.
The week included:
Art workshop
ICT and E-Safety workshop
Early Reading and Maths Learning Walk
Phonics Workshop & Story Cafe
Maths Workshop
Movement & Games
Topic Learning Walk
Bulb Planting Workshop
Coffee Morning: to devise a lunchbox policy together
Alongside sport's day and typical school activities, we also regularly organise fun events which you can attend with your child to complete workshops and activities.
Below, is what is on offer this academic year. If you'd like to attend please keep an eye out for the information letter to reply to closer to the date of the event. There may be other events taking place which are yet to be confirmed, we will update you via letters and Seesaw with this information. Unfortunately, sometimes events cannot take place for certain reasons. If this happens we will inform you of the changes and do our best to accommodate the workshops for you.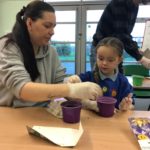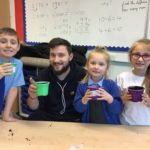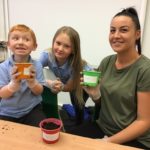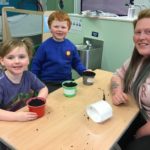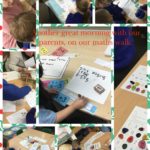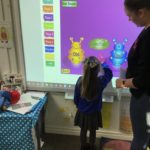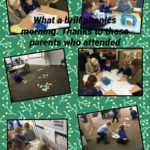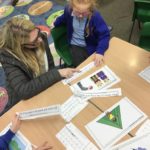 Event
When

Woodland Clock Craft
5th February 2020
Science Workshop for parents 1.30pm – 3pm

16th March 2020
Make a Gift for Someone Special
19th March 2020
Easter Crafts
1st April 2020
Reading & Phonics workshop 9pm – 10.30am

22nd April 2020
Soap Carving
18th May 2020
Art workshop for parents 1.30pm – 3pm

8th June 2020
Make a Gift for Someone Special
17th June 2020
Gardening Workshop
30th June 2020
Please look out for future letters and invitations closer to these dates so you can complete the relevant forms to attend.