Admission Information for our School Nursery
Our nursery is open to children aged 3 and 4 years old.
We have facilities for children who have just turned 3 years old and for those children who are 4 years old in the run up to transitioning to reception at school. We strongly encourage you attend our nursery if you plan to send your child to our school, to maximise the transitioning support for your child and secure their reception class place.
We are now able to host visits, please contact the school office to book in. Alternatively, have a peek inside using the video link below.
Take the nursery virtual tour here
We offer full and half day care, 3 year old funding, EEF funding and 15 and/or 30 hours per week.
All our staff are fully trained, very experienced and super friendly! All staff have undergone a DBS check.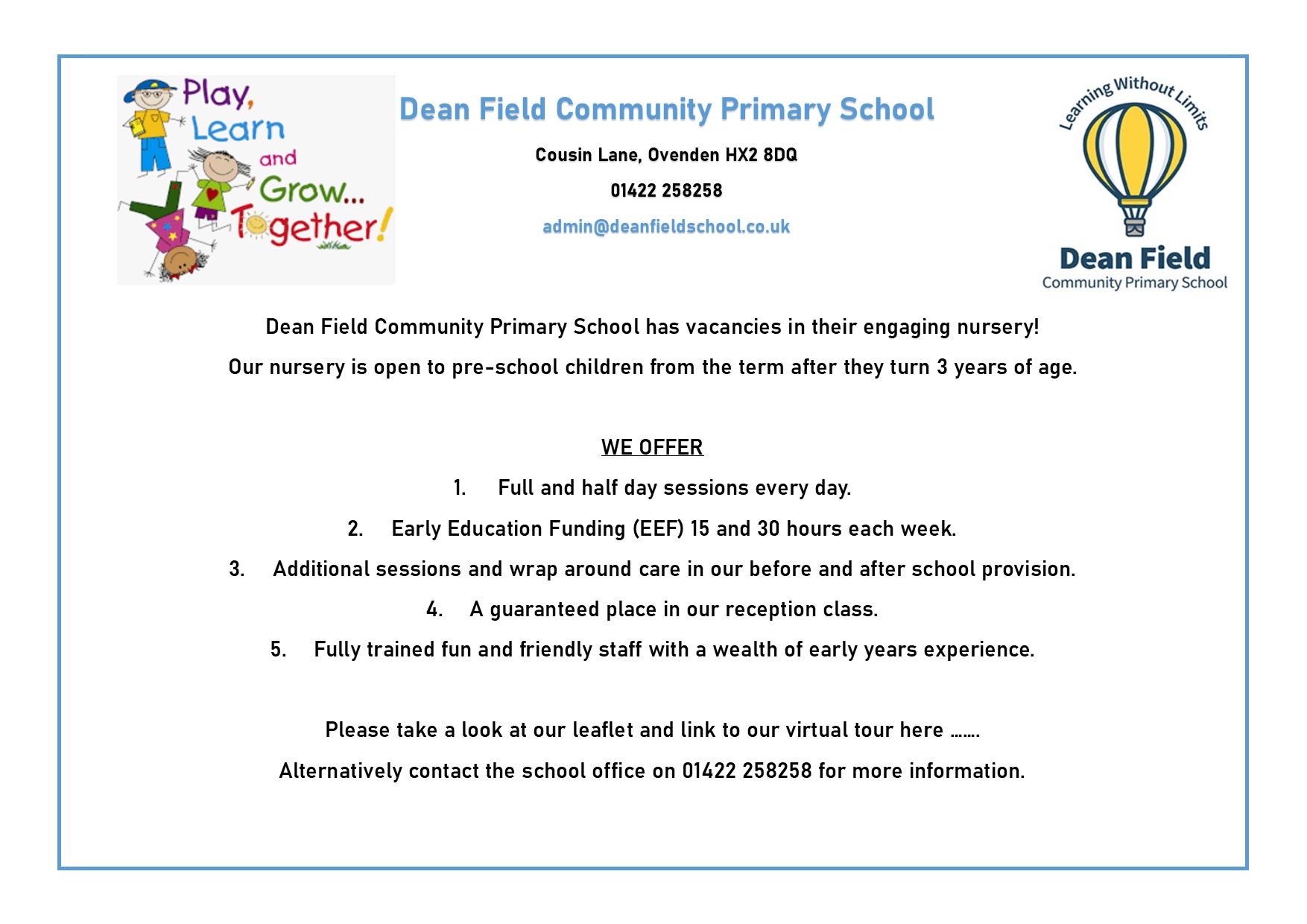 nursery flyer 2021 (1)

For more information, please contact the school office on 01422 258 258 or alternatively email [email protected]
We hope to hear from you soon and look forward to meeting you!