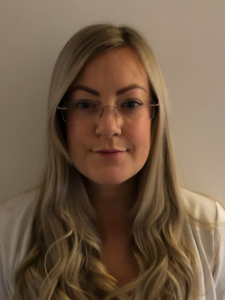 I'm Mrs Pether and I am the Headteacher here at Dean Field Community Primary School. I started my teaching career in 2005 in a school not far from here so I am pleased to be back where my career started and to once again be contributing to the community of North Halifax.
I gained my teaching qualification through the Graduate Teacher Programme after working as a Teaching Assistant on completion of my degree. At the start of my fourth year of teaching I was seconded to a school in Halifax which was in 'Special Measures' to be an Assistant Head. When I left the school two years later it was judged to be 'good.'
I then spent 8 years as Deputy Head at Beech Hill School (the lead school in the Family of Learning Trust) supporting the school to eventually achieve Ofsted Outstanding in 2016.  I have completed several National College leadership courses which led me to complete my NPQH in 2014. In my career I have had various roles from English Coordinator, Investors in People Lead, Attendance Coordinator, School Council lead, Safeguarding Lead and I eventually became the Head of Lower School at Beech Hill.
I was appointed Headteacher at Dean Field after it joined the Family of Learning Trust in February 2018. I am grateful to be working with such a dedicated and enthusiastic team of colleagues who together will ensure that the pupils of Dean Field receive the best quality education.
---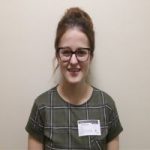 My name is Miss E. Clay and I currently teach in Poland class (Year 2). This is my second year of teaching at Dean Field as I began my career here as a Newly Qualified Teacher in Year 4 last year prior to the school becoming an academy. Although I have not been teaching for long in comparison to some of my colleagues, my teaching degree specialised in Early Years and Key Stage 1, therefore I am looking forward to teaching Year 2 this year and seeing them through their SAT's which will be very rewarding for me.
I am lucky to say that I will be leading Maths this year at Dean Field. Subject leadership is the next chapter in my career and I am ready for the challenge! I feel lucky that we have our partners from Beech Hill school to help us on our journey of improvement over the next few years.
Aside from teaching, a passion of mine is animals which I enjoy bringing to the classroom where possible hence recent trips to conservation parks and aquariums in line with the children's learning. I have 2 guinea pigs at home named Lenny and Noel which are really special to me.
---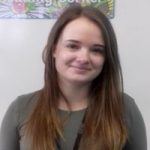 Hello, my name is Miss Fitzpatrick and I am an Early Years Practitioner in Nursery – Antarctica Class, I have worked at Dean Field since April 2018. Before joining the team at Dean Field, I was the Deputy Manager and Safeguarding Lead at a Pre-School/Afterschool Club, working with children between 2-11.
My childcare career began in 2010 and I have enjoyed every minute, it is the most rewarding job, knowing I am helping children achieve their full potential. Each child is unique and has their own personality, every day is different with lots of fun and learning! I take pride in the children's accomplishments, as they master new concepts (when they said "I can't do it") and their inquiring minds expand with new information and experiences.
I am currently studying Early Years BA (Hons) at Huddersfield University, I attend university once a month on a Saturday. When I aren't studying, and my head isn't in a book, I enjoy keeping fit and exercising. I am a member of a running club, 'Sowerby Bridge Snails', we meet up and run twice a week, its great getting to know new people and also great for well-being!
I enjoy working here at Dean Field, whilst beginning my teaching career, it's amazing to work alongside supportive staff and also teachers who are passionate about their work! My Mum is the Nursery Manager at Beech Hill, she is a great role model and I love pinching her ideas!
---
My name is Judith Burke and I am the Year 6 class teacher at Dean Field.  My teaching career so far spans twenty years and I joined Dean Field in the Summer Term of 2018 when I became the Year 5 teacher of the children who are now in my Year 6 class.
The majority of my teaching has been in large Bradford primary schools but I have also spent time working in Calderdale, having taught English at the Halifax Academy for five and a half years. This was a wonderful experience and greatly enhanced my knowledge and skills to teach the Upper Key Stage Two curriculum to our older pupils.
Since joining Dean Field I have become SENDCo and am, at present, studying for the National SEN Award through Edge Hill University. It is my aim to ensure that our SEN provision is outstanding and will enable all of our pupils at Dean Field to reach their full potential, whatever their needs might be.
I am also leading our Key Stage Two team, working under the guidance of our Senior Leadership Team to ensure consistency in teaching and learning through Years 3 to 6.
Since joining Dean Field I have become extremely fond of all of our children and we are nurturing a positive and resilient 'can do' approach amongst staff and students alike.  To me, Dean Field  has a real 'family feel' and everyone is working hard to deliver the best education for our pupils.  It is wonderful to be part of such a caring school community and I can't imagine wanting to teach anywhere else!
Being the mother of four children and grandmother to five I understand how important it is for parents to want the best for their children.
All of this, my family and my teaching career keeps me extremely busy but I do enjoy life outside of school! I love films and enjoy visiting the cinema.  I am an avid reader and would always promote the importance of reading to children.  I love to swim and try to fit this in during the week!
---
Hi,
my name is Miss Hussain and I currently teach year 4. This is my third year working as a teacher at Dean Field School. I am a recently qualified teacher and I trained at the University of Huddersfield. I knew I wanted to be a teacher when I was just eight years old! So here I am at Dean Field, living the dream!
Over the course of my teacher training I worked in a few schools around Huddersfield but I spent most of my time working in schools in North Halifax. I have worked in schools in Illingworth and Bradshaw but Dean Field has been the best by far. The amazing children, families and staff make Dean Field an enjoyable place to work. I relish every minute of the day as there is no better feeling than knowing I have made a positive impact on a child's education.
I lead reading, RE and SMSC (social, moral, spiritual and cultural development) here at Dean Field and I am a strong believer that including these aspects into education, will prepare children for life in modern Britain.
Outside of school I enjoy going to see films (especially Disney films), taking long walks and some retail therapy! I enjoy reading mystery novels and other stories based on real life events.
---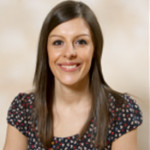 My name is Hayley McKnight and I am the Year 1 class teacher at Dean Field alongside Mrs Vickerstaffe. Being part-time, I have the pleasure of working on Wednesday, Thursday and Friday here at Dean Field and spending precious time on Monday and Tuesday at home with my seventeen month old son.
I joined Dean Field in 2010 as a newly qualified teacher so the current year one class are my eighth class here! I have taught in both key stage one and two and gained a wealth of experience in many different roles across the years including various subject leadership, key stage leaders and Assistant Head. I have also completed a secondment year as Assistant Head at Ash Green in Mixenden , leading the pastoral team which was a wonderful experience and greatly enhanced my skill set.
I am currently the curriculum leader at Dean Field, supporting the class teachers to teach a broad and balanced curriculum full of exciting opportunities and enjoyment for the children including trips outside of the classroom.
Having worked here for eight years, I am team Dean Field through and through! I love working with such wonderful, creative children and their kind families.  I am lucky enough to have taught many siblings and cousins here over the years and have always felt very welcomed by the local community.
Outside of school, I love spending time with my family. We enjoy visiting the park, walking in the countryside and day trips especially to the farm. I am passionate about travelling and seeing new places so I especially enjoy our holidays together.
---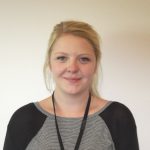 I am Miss Lopuszniak and I am the year 5 teacher (USA Class). I have been teaching for four years and this will be my third year at Dean Field.
I have worked in various others schools around the Halifax area including, Sowerby Village, St Mary's and Todmorden C of E. I have loved every year being a teacher and I have taught in every year except year 4, lucky me!
I lead Science & Technologies here at Dean Field which means I love to hear all about the science we are all learning within school or at home. If you have any science facts or questions, please come and ask me.
Dean Field has been my favourite school to work for because of the lovely children I get to see every day. I enjoy watching them grow and become more independent each day.
Out of school I enjoy going bowling, going to see films at the cinema and seeing different live bands. I love all animals and visiting zoos. My favourite animal would be a fishing cat or a red panda (they are very cute). I am fortunate enough to have a cat called Sugar who is a Domestic Short Hair (popular cat breed).
During the holidays I love to visit Cornwall and me and my family stay in a town called Polzeath which is famous for surfing.
If you see me around school be sure to come and say hello!
Miss Lopuszniak
---
My name is Mrs Oakes and I am the year three teacher at Dean Field Community Primary School. I am also lucky enough to be the maths coordinator which is great for me as maths is one of my passions.
I am currently in my fourth year of teaching and I am still very much in love with the job. I gained my teaching qualification through Leeds Beckett University whilst studying at Bradford College University Centre. More recently, I have been teaching in a large, three form entry primary school in Halifax.
Outside of school I enjoy watching sports, particularly rugby. I also enjoy going to the cinema and spending time with my children.
---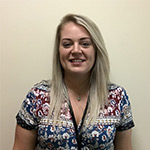 Hello! My name is Miss Fudge and I am the Assistant Headteacher for EYFS and Parental Engagement at Dean Field Community Primary School. Alongside this role I am also the Reception class teacher, Phonics lead and one of the Deputy Designated Safeguarding Leads.
My career has always involved caring for and teaching young children. Before completing my teaching degree at York St John's University I completed my Level 3 Childcare Diploma. This granted me the privilege to work as a teaching assistant in different schools and also as a nursery assistant with ages 0-3 years, I had so much fun doing this! After completing my teaching degree, I secured a job teaching Reception at a two-form entry school called Swallowdale in Melton Mowbray, Leicestershire. Here I spent 7 fabulous years developing the EYFS area and curriculum. Within the last couple of years at Swallowdale I had the whole-school responsibility of improving ICT and Phonics. Towards the end of my career there I requested a move to teach Year 1 so I could gain a greater understanding of the progression 4 and 5 year olds would make on their journey through school. Whilst teaching in Year 1, I maintained my Teaching and Learning Responsibility of EYFS, managing and developing the team from afar.  During my time here I also completed my Masters Degree in Childhood Studies and Early Years with a great focus on the importance of outdoor learning and a great focus on exploring the benefits of teaching mathematics in a mastery style within the EYFS.
After seven years I was looking for a new challenge and I decided to move up North due to its beautiful countryside and to be closer to friends. Upon house hunting I stumbled across Dean Field and I was very excited to join the team there! I am very fortunate to be able to embed the skills I have here at Dean Field and I am really enjoying ensuring the EYFS classes Reception – Mexico – and Nursery – Antarctica – are running smoothly with lots of learning and fun taking place! The phonics scheme we follow is Read, Write, Inc. and it's refreshing to see the progress being made daily from Nursery right up to groups happening higher up the school. Currently, I am working towards completing my NPQSL qualification with a focus on further improving reading at Dean Field.
As well as my love for my career I also enjoy listening to music and travelling! If you happen to see me around Dean Field please introduce yourself and say hello!