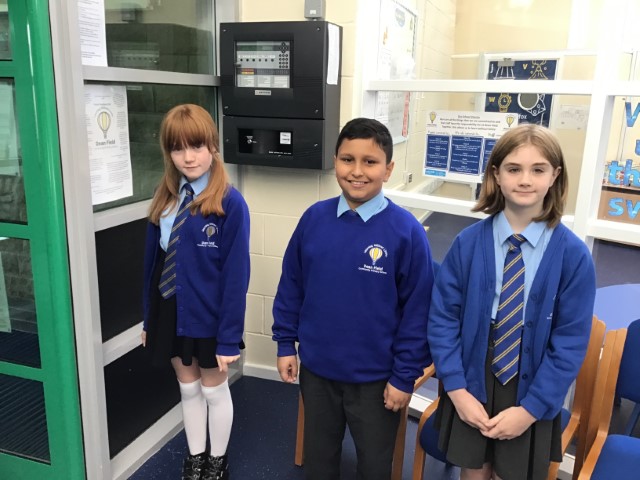 School uniform is compulsory for pupils in Reception to Y6 (Nursery children do not have to wear a uniform to access the free funding).
A royal blue jumper or cardigan (this can be with or without the school's logo on it)
A pale blue polo shirt or pale blue collared shirt (ties are available for key stage two pupils)
Greyor blacktrousers/skirts/dresses
Grey or blacktights with skirts and dresses
Pale bluegingham summer dresses for the girls in summer
Grey or black shorts for boys in summer.
We STRONGLY recommend that you put your child's name in their uniform and talk to them about how to be responsible for it.
Footwear should be blacksafe, weather appropriate and sensible. High heels and back-less shoes are NOT permitted for safety reasons.
You can no longer purchase school uniform from the school office.
Our new official supplier is:
The Uniform Shop
25 Union Street
Halifax
HX1 1PR
Tel: 01422 382550